Our Services

Our firm offers many services both for our individual as well as our corporate clients. We demand the highest quality dedicated work from our professionals.
We offer our clients the unique benefits of variety and quality services. Our services are tailored to specific needs of our clients in achieving the best outcome for their business.
Baker Tilly Kosovo is professional expert in providing following services
About us
Baker Tilly Kosovo is a business consulting firm in Kosovo providing professional services in auditing, accounting, taxation and business consulting. Baker Tilly Kosovo was formed in 2001 as BU & Partners and now is one of the leading auditing firms in Kosovo, providing financial and accountancy services, tax and business consultancy to organizations on a national and international basis. Our team consists of experienced professionals,...
Read More
News
Utilities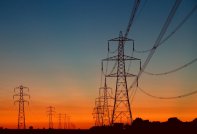 Our firm provides assurance services to state owned utility companies in Kosovo.